Calla Stoltzfus
Calla is the daughter of Todd and Mandi Stoltzfus of Elizabethtown.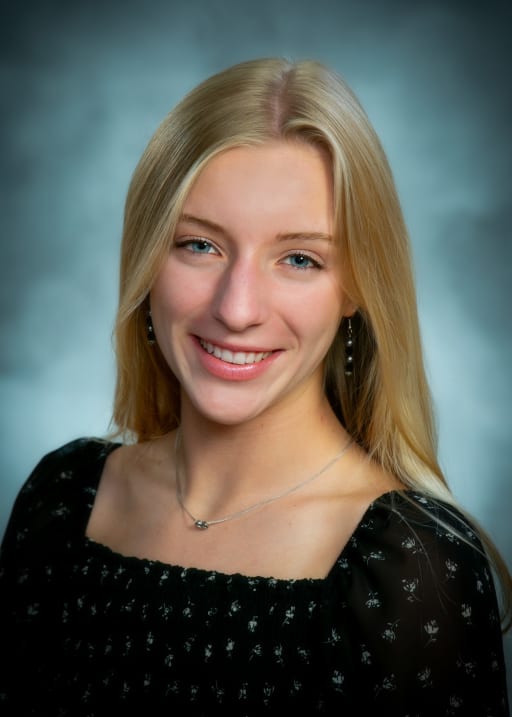 Calla is no stranger to leadership roles in various school activities. As a member of both the concert and chamber choirs, she not only contributes her voice but also presides as the president of the chorus. On the sports front, she proudly holds the position of captain for the two-time Lancaster-Lebanon League Section 2 tennis team. Her leadership extends beyond sports into extracurriculars, such as the Model UN program, where she serves as vice president, and the Bible Club, where she takes on the role of a student leader. In the theatrical realm, Calla actively participates, having graced the stage in productions like "Into the Woods" and "SpongeBob the Musical." Additionally, she is a dedicated Key Club and Book Club member.
Calla generously volunteers with the Manheim Project and engages in a local coed recreational soccer program. Within her East Fairview Church of the Brethren in Manheim community, she is an active youth group member, contributes to the worship team, volunteers with the children's ministry, and has partaken in numerous work camps. Notably, her commitment to the church earned her a place on the National Youth Cabinet for the Church of the Brethren. Adding to her diverse experiences, Calla has worked at Groff's Meats and Udder Bliss Creamery.
Looking toward the future, Calla envisions pursuing a nursing degree at a four-year college or university after graduation, with her ultimate goal being to specialize as a labor and delivery nurse.
Caleb Garcia
Caleb is the son of Crystal Garcia of Elizabethtown and Julio Garcia of Middletown.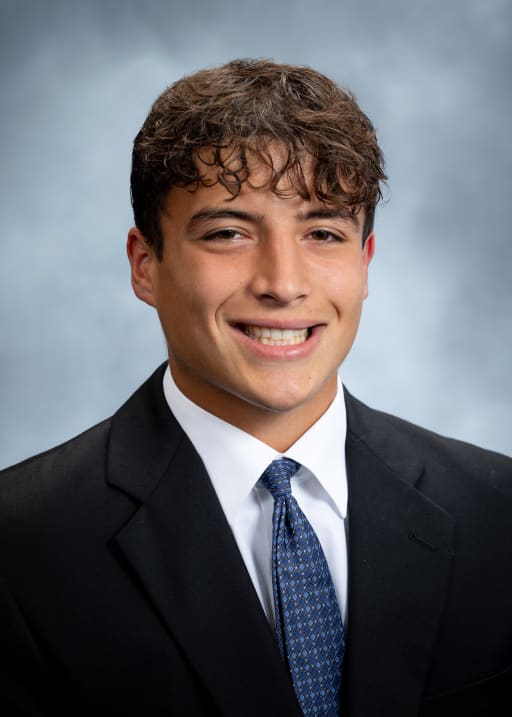 In the academic sphere, Caleb achieved induction into the prestigious T.H. Ebersole Chapter of the National Honor Society, embodying the pillars of scholarship, character, leadership, and service throughout his high school journey. Additionally, he consistently secured a spot on the academic honor roll, showcasing his commitment to academic excellence.
Caleb takes on leadership roles in various school activities, serving as the co-president of the Future Business Leaders of America club and captaining the high school soccer team. His involvement also extends to the Chess Club, Paws and Think Club, the Student Lighthouse Team, the Jump Start Program (which welcomes freshmen to the high school), and the Fellowship of Christian Athletes.
Recognizing his positive influence on peers, Elizabethtown Area Communities That Care honored Caleb as a Do The Right Thing winner. He also engages in an internship with Mirelle Associates in accounting and is a member of the Lancaster Elite Soccer Club. Caleb attends LCBC Manheim Campus and spends his summers employed at Hampden Township Community Pool in Mechanicsburg.
Looking ahead, Caleb envisions pursuing a business degree in finance or accounting at a four-year college or university upon graduation.